Project: Digital Manufacturing Technologies for the Development of Smart Sensors and Electronics for Agro-industrial systems
Agriculture and food production are expanding industries with significant environmental and resource impacts. Excessive use of raw materials, fertilizers and pesticides leads to significant environmental impact, such as nitrate polluted groundwater or increased energy consumption and associated CO2 emissions. Continuous process monitoring in agricultural areas, such as livestock, fish farms, forestry, grain production and gardening, could help and pave the way for "agriculture 4.0" through "smart agriculture". For this purpose a large number of sensors is needed, which collect data of temperature, humidity and in particular concentrations of gases reliable and location resolved. Established manufacturing technologies for the production of sensors based on photolithography show complex manufacturing steps and require environmentally harmful chemicals.
The objective of the DigiMan project is the development of a digital manufacturing process chain based on printing technologies and nanomaterial-based ink formulations for the development of smart sensors and hybrid electronics in different fields of applications. The project develops innovative ceramic- and polymer / paper-based sensor platforms that can be fabricated with environmentally friendly digital additive manufacturing technologies using inkjet or aerosol jet. This makes it possible to miniaturize the sensors, to achieve a flexibility in the target sensor properties and to realize these sensors in economically low cost even for small sensor batch quantities.

Beside the sensor development, the project will focus on sensor manufacturing process and material developments, such as extremely thin ceramic membranes (< 40 µm ZrO2) and nanoparticle inks (silver, copper and platinum). These inks will be used for the resource-efficient printing of miniaturized heaters, sensor elements and antennas for wireless data transmission. The manufacturing technologies of the sensor components will be further developed, up to the scaling of a roll-to-roll production (R2R).
The target project sensors will consume significantly less energy during operation and can be used in a resource-efficient manner. The project consortium with partners from Israel, Russia and Germany sees potential exploitation of the project results in the growth markets of sensors for "smart agriculture", for recycling processes, the printing industry in the field of digital-additive manufacturing of "printed electronics", new material inks and ceramic sensor membranes for "low -power "sensors. The addressed sensor platforms can also be used to expand sensor networks for the Internet of Things.
Germany
Sponsored by the Federal Ministry of Education and Research (BMBF) founding No. 02P15B520.
Israel
Sponsored by the Israel Innovation Authority.
Russia
Sponsored by the Ministry of Science and Higher Education of the Russian Federation founding No. RFMEFI58718X0054.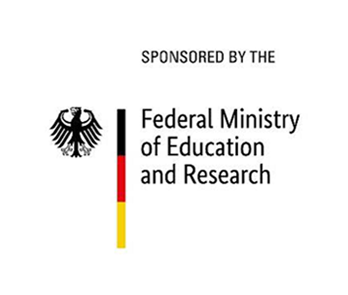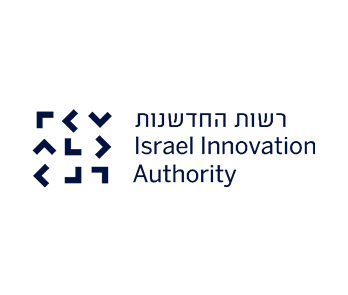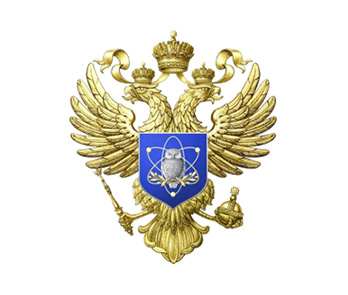 *1 The project cooperates with the National Research Nuclear University MEPhI (Moscow Engineering Physics Institute) in a parallel Russian project concerning gas sensor development (funding project 14.587.21.0054).
Tasks of the project partner in DigiMan project
C.P.C. Solutions Ltd.: Sensor design, scaling of printing technology and sensor manufacturing, sensor evaluation for temperature and humidity sensor on polymer foil.
Fraunhofer Institute for Ceramic Technologies and Systems (IKTS): Development of platinum inks for printing miniaturized heaters on thin ceramic substrates.
Fraunhofer Institute for Electronic Nano Systems (ENAS): Development of wireless communication module based on printed antennas for sensor communication.
Kerafol Keramische Folien GmbH & Co. KG: Development of thin ZrO2 ceramic substrates for gas sensors with ultra-low power consumption.
RIIT Ltd. (OSTEC Group) / MEPhi: Development of miniaturized cermic MEMS gas sensor.
PV Nano Cell Ltd.: Development and scaling of silver and copper nanoinks for inkjet and aerosoljet printing of sensor elements.
University of Technology Chemnitz: Development of additive manufacturing technologies for digital printing, scaling up to R2R sensor production.
M. Fritsch, S. Mosch, N. Trofimenko, M. Vinnichenko, M. Kusnezoff "Platinum nanoinks for inkjet printed sensors", poster, Printed Electronics Europe 2019 (IDTEchEx), 11.-12.04.2019 Berlin Germany, 2019.
S. Kapadia, M. Fritsch, A. Kabla, F. M. Fuchs, E. Bilbao, L. Monsalve, J. Fossati, K. Y. Mitra, A. Trul, E. Agina, S. Ponomarenko, R. R. Baumann, "The Development & Fabrication of the All Inkjet Printed Electronic Devices using Novel Functional Materials Suitable for Various Sensing Applications in the Field of Printed and Flexible Electronic", Oral Presentation, Printing for Fabrication 2019, San Fransisco, California, USA.
M.Fritsch, S. Mosch, N. Trofimenko, V. Sauchuk, M. Vinnichenko, M. Kusnezoff, N. Beshchasna, M.S. Draz "MATERIAL INKS FOR INKJET PRINTED BIOMEDICAL SENSOR APPLICATIONS", poster, 30th Conference of the European Society for Biomaterials (ESB), 09.-13.09.2019, Dresden, Germany.
N. Samotaev, K. Oblov, A. Gorshkova, M. Fritsch, S. Mosch, M. Vinnichenko, N. Trofimenko, M. Kusnezoff, F.M. Fuchs, L. Wissmeier "Ceramic microhotplates for low power metal oxide gas sensors", Materials Today: Proceedings, in press.
N. Samotaev, K. Oblov, A. Gorshkova, M. Fritsch, S. Mosch, F.M. Fuchs, L. Wissmeier, M. Vinnichenko, N. Trofimenko, M. Kusnezoff "Ceramic microhotplates for low power metal oxide gas sensors", International Scientific Conference "Materials Science: Composites, Alloys and Materials Chemistry" (MS-CAMC), St. Petersburg Russia, 20.-21.11.2019.
N. Samotaev, K. Oblov, A. Ivanova, A. Gorshkova, B. Podlepetsky "Rapid Prototyping of MOX Gas Sensors in Form-factor of SMD Packages", 31st International Conference on Microelectronics (MIEL), Nis Serbia, 16.-18.09.2019.
Download: Digital Manufacturing Technologies for the Development of Smart Sensors and Electronics for Agro-industrial Systems (PDF)
PV Nano Cell Ltd.
Mrs Ayala Kabla
Fraunhofer IKTS Institute
Mr Dr. Marco Fritsch
MEPhi
Mr. Dr. Nikolay Samotaev